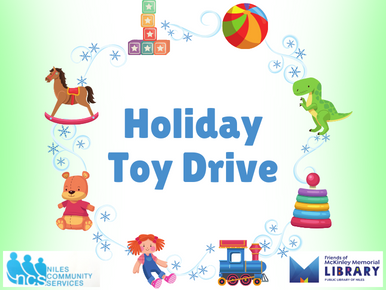 Help support local families!
Friday, November 18 – Friday, December 9
We're partnering with Niles Community Services to collect:
New Toys
Puzzles
Books (for children ages birth to 13)
Donations should be unopened and unwrapped.
Trumbull County residents are encouraged to take this online survey
Close Calls: How Eleven US Presidents Escaped from the Brink of Death
We will be closed for Martin Luther King, Jr. Day.
Recommended Research Database